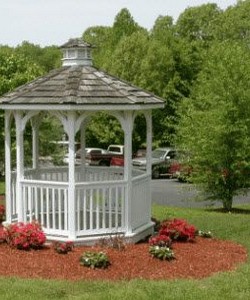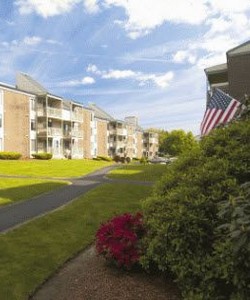 About Nutmeg Woods Apartments in New London, CT
Nutmeg Woods features beautiful apartments in New London, Connecticut. We offer different and unique floor plan options to fit any budget. Enjoy natural lighting in every home and walk-in closets to help keep you organized. The kitchens have fabulous cabinets and countertops with built-in appliances, and New London apartment shoppers will appreciate the private balcony in every home. Choose from beautifully appointed one and two bedroom apartments near Waterford and Groton, CT.
With a great location, spacious apartments, and luxurious amenities, Nutmeg Woods is the address for apartments in New London County. Residents of our New London apartments can stay in shape with our 24-hour state-of-the-art fitness center and then relax in our pristine swimming pool. We provide a coin-free clothes care center and children's playscape, not to mention our manicured putting green. Don't miss your opportunity to discover to Nutmeg Woods apartments in New London, CT.
We will help you feel at home and find the right New London apartment. We want your search of Waterford and Norwich apartments to be informative so we have compiled lots of information in our website to assist you. If you are searching for an apartment in New London or Groton, CT, then come to Nutmeg Woods and enjoy the best apartments in New London, CT.
If you would like more information about Nutmeg Woods, please feel free to contact us.
Convenient New London & Waterford Neightborhood Locations
Looking for the Best New London Apartments?
Come home to Nutmeg Woods and breathe deeply while enjoying the outdoors from your spacious balcony or patio. Heat and hot water are included in each of our New London apartments, or you can choose electric heating with individual room controls. We offer upscale amenities including a resort-style swimming pool and clubhouse with WiFi. Our professional staff is waiting to welcome you home to a carefree lifestyle with 24-hour maintenance. Please schedule a visit to Nutmeg Woods Apartments in New London, CT today!
Restaurants
Shopping
Banks
Dime Bank • 351 N Frontage Rd E 2, New London, CT 06320 • (860) 437-6222 • 0.35 Miles
Navy Federal Credit Union • 15 Mohegan Ave, New London, CT 06320 • (888) 842-6328 • 0.54 Miles
People's United Bank • 716 Broad St, Waterford, CT 06385 • (860) 447-1401 • 0.64 Miles
Hospital
Lawrence & Memorial Hospital • 365 Montauk Ave, New London, CT 06320 • (860) 442-0711 • 2.19 Miles
Entertainment
Garde Arts Center • 325 State St, New London, CT 06320 • (860) 444-7373 • 1.25 Miles
Lyman Allyn Art Museum • 625 Williams St, New London, CT 06320 • (860) 443-2545 • 0.50 Miles
Regal Waterford 9 • 123 Cross Rd, Waterford, CT • (860) 443-1650 • 2.31 Miles
Colleges
Connecticut College • 270 Mohegan Ave, New London, CT 06320 • (860) 447-1911 • 0.66 Miles
Three Rivers Community College • 574 New London Turnpike, New London, CT 06360 • (860) 886-0177 • 8.27 Miles
US Coast Guard Academy • 15 Mohegan Ave, New London, CT 06320 • (860) 444-8424 • 0.54 Miles
Schools
New London High School • 490 Jefferson Ave, New London, CT 06320 • (860) 437-6400 • 0.84 Miles
The Williams School • 182 Mohegan Ave, New London, CT 06320 • (860) 443-5333 • 0.54 Miles
Winthrop Elementary • 74 Grove St, New London, CT 06320 • (860) 447-6070 • 0.72 Miles
Auto Dealership
Hoffman Audi of New London • 490 Broad St, New London, CT 06320 • (800) 225-7266 • 0.53 Miles
MJ Sullivan Automotive • 452 Broad St, New London, CT 06320 • (860) 443-8432 • 0.55 Miles
Moving Companies
Gardner Moving & Storage • 16 Elm St, New London, CT 06320 • (860) 443-5361 • 1.33 Miles
Ragovin Moving & Storage • 354 Colman Street, New London, CT 06320 • (860) 222-2955 • 0.88 Miles
Other Communities
Other Resources